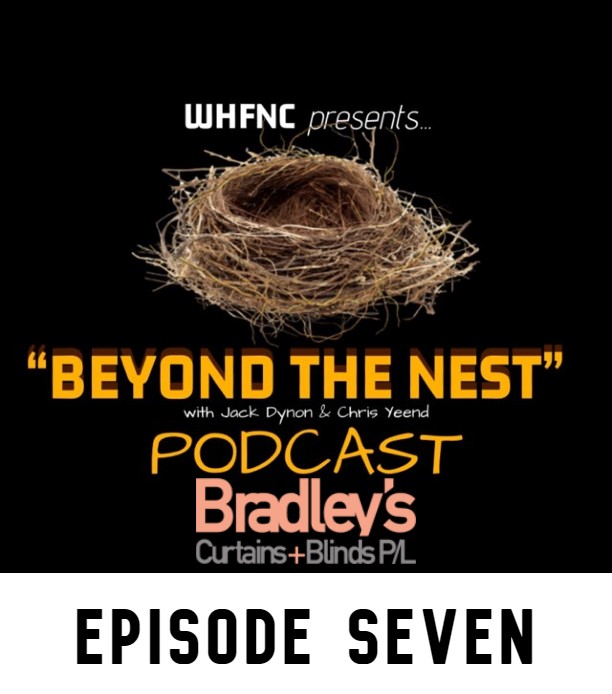 EPISODE SEVEN | Jack Dynon & Chris Yeend
Thursday JULY 18
First Quarter | 00.00 to 11.45 - Netball preview of 19s, C, B and A Grade teams on the run home to finals with indepth analysis of each game for all four teams.
Second Quarter | 13.55 to 34.05 - The Sitdown - Yeendy is joined by WHFNC Senior president Paul Podbury as the pair discuss the announcement of Senior football coach Tom Carland no longer coaching at the club after the completion of the season in the most indepth insight into the club on any form of media, ever.
Third Quarter | 35.10 to 45.40 - Masters/Juniors - a look at the latest news with the Masters and junior football and netball matches this weekend with many teams just weeks away from playing finals.
Fourth Quarter | 46.35 to 58.40 - Senior Preview - get the insight into all the matches this weekend against Macedon.
This show is all thanks to Bradley's Curtains and Blinds - bradleyscurtains.com